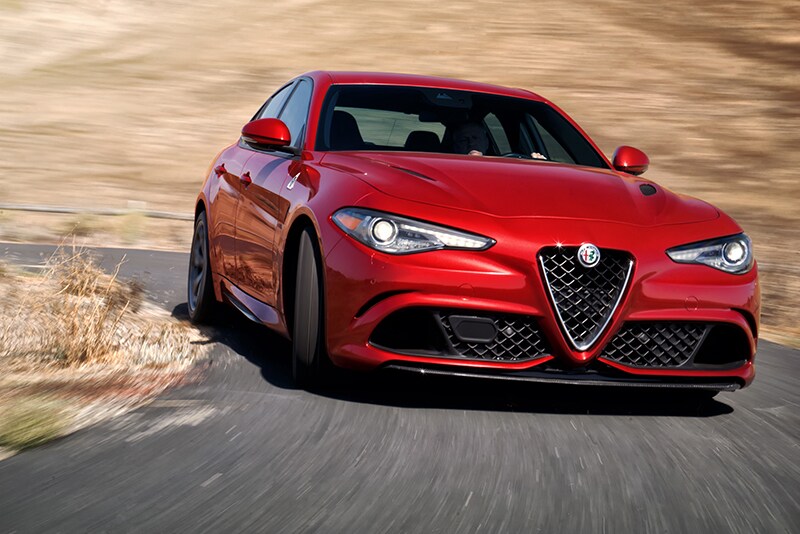 The Alfa Romeo Giulia offers an exhilarating driving experience, elegantly styled & packed with performance.
True to the Alfa Romeo history of avant-garde technology and record-breaking performance, this world-class sports sedan features advanced engine technology and unmatched power. More horsepower, faster 0 to 60 acceleration, higher top speed… all wrapped in fine Italian craftsmanship.
In the words of one of our recent Giulia buyers: "I test drove all the premium sports sedans, they're all nice cars… but not like this car! The performance and the styling… Alfa Romeo is clearly the superior vehicle."
See the comparisons between the Alfa Romeo Giulia and other premium sport sedans below.